In early August, I started to take apart the downstairs bathroom for some much-needed renovations. I ordered a new tub, counter, etc..., but the late-August delivery time was unfortunately pushed back to late September, and that somewhat de-motivated me from doing any further work on the bathroom for most of August and September.
But on September 29, my order from Marble Factory in Calgary finally arrived, and so work has resumed in the bathroom. I'll use this page to track my progress.
2012-09-29
2012-09-30
2012-10-01
ceramic tiles for floor and baseboards have been purchased
2012-10-03
ceiling has been re-painted
2012-10-05
2012-10-06
spent the afternoon doing plumbing
2012-10-07
fixed the hole in the wall
electrical work (pump motor is now hooked up)
started working on bathtub frame
2012-10-08
2012-10-09
started cutting and installing fiberock
prelude to mudding...the only job I hate more than painting!
2012-10-16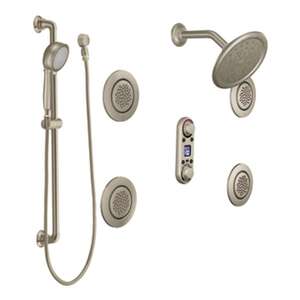 Finally ordered the shower kit I want. IODigital by Moen. Unfortunately, I was told it would take about 4 weeks to get here cause it has to come from the States, so now I have to wait until November to continue.
---
---
| | | | |
| --- | --- | --- | --- |
| 2012-09-29 15:00:13 | 2012-09-29 16:01:55 | 2012-09-29 16:17:07 | 2012-09-29 16:17:18 |
| 2012-09-30 17:44:05 | 2012-10-01 02:25:50 | 2012-10-01 02:57:15 | 2012-10-06 04:05:56 |
| 2012-10-06 04:12:37 | 2012-10-06 05:44:53 | 2012-10-06 05:51:07 | 2012-10-08 23:28:53 |
| 2012-10-09 01:20:14 | 2012-10-09 03:02:07 | 2012-10-10 05:19:28 | 2014-09-28 22:53:54 |